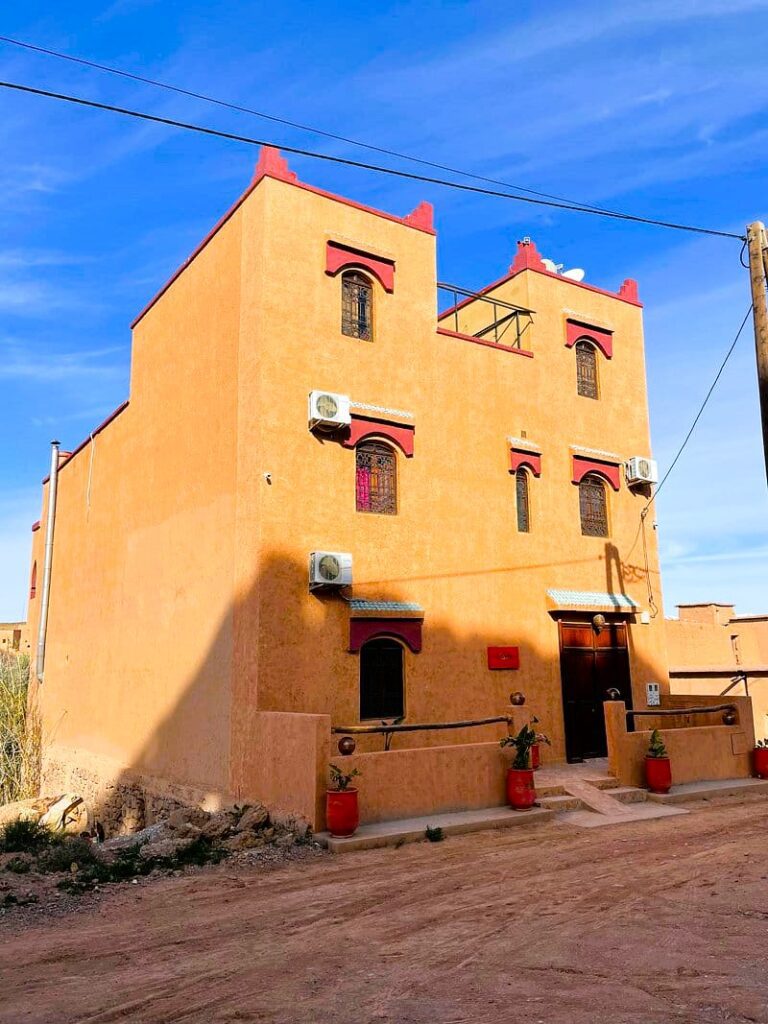 Are you looking for a charming hotel in la vellée des roses? Riad Tazawa has all the elegance you need!
The house is a small jewel, nestled in the quiet valley of the roses, one of the most beautiful mansions in the area where visitors can enjoy a haven of peace close to nature. The elegant and unique design of this riad invites you to relax in an ideal setting between the mountains and the river.
Despite a hotel capacity deliberately limited to 6 rooms, Riad Tazawa offers you a gastronomic variety that will allow you to discover the subtleties of a genuine and generous Morocco.
The Riad is an excellent starting point for exploring the valley of the roses and its surroundings, an area of unsurpassed beauty in the south-west of the country